Welcome to the Gästehof apolony
Lake Ratzeburg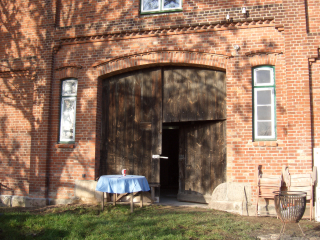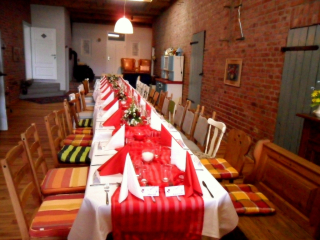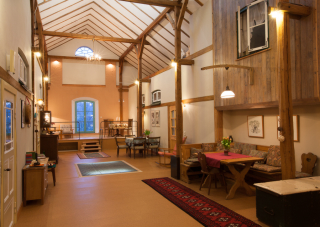 We can accommodate 10-30 People in our dish of 1920. Experience her family celebration and a relaxing holiday in the Biosphere Reserve. 6 separate apartments for 2-6 people and 3 Double room for max. 34 Guests
Find us on the beautiful lake of Ratzeburg, on the east side, in the south of Lübeck.Our Guesthouse was a former farmhouse with stables, rooms for servants & maids and everything that goes with it. From 2008 was the former Court, there Fam. Lüer, transformed into the Guesthouse. In the old walls, a new spirit is fed and lovingly renovated.
The great farmers threshingfloor on the ground floor is still the place for your residents. The old threshing floor provides ample space for 10-30 Press. on a blackboard. All you will dine in Probär, laugh or sit comfortably in front of the furnace. The images of artists complement the rooms harmoniously.
Enjoy the unique atmosphere in the northern German farm. Enjoy your family celebration or a relaxing holiday in the Biosphere Reservation. Whether in the former servant chamber, in Peerstall or in the hayloft, with its individual apartments. We offer 6 separate apartments for 2-6 Press. and 3 DZ's. Total with us there is room for 34 People.